OUR STORY
Food prepared with love
Over 20 years ago, the idea for, "The Village Pizza," was the result of a bet between brothers-in-law, Jerry Gilbert and Norm Cluff. Both were retired, looking for something to occupy their time. Norm, a baker, and Jerry, a life-long salesman and business owner, wanted to build a pizzeria that not only provided the BEST pizza around, but also, be an asset to a fast growing community. After perfecting the recipes to their satisfaction, the partners opened the doors, along with their wives, (sisters) Judy and Joyce, to serve the East Limestone community. In 1989, my husband and I were fortunate enough to take over the tradition that is, "The Village Pizza," as you know it today. We are a family oriented establishment that guarantees your satisfaction with every visit. Bring your family and come as you are! We want you to enjoy the handmade pizzas that we so love to make! - Cilynda Weathers

— PHILOSOPHY BEHIND THE APRON —
We cook for you and your tastebuds!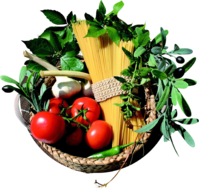 FRESH INGREDIENTS
The ingredients we use at, "The Village Pizza," are chopped fresh daily to ensure that every customer receives only the highest quality of ingredients.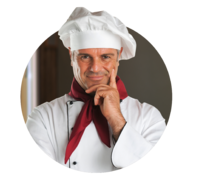 THE VILLAGE PIZZA TEAM
Our philosophy at work is to be as one. Our crew knows that it takes teamwork to run a restaurant, and with determination and hard work we can provide the fresh, made from scratch food that all of our customers deserve.
FAMILY-FRIENDLY ATMOSPHERE
The words we would use to describe our atmosphere consists of, cozy, comforting, and HOME. We strive to ensure that every customer feels welcome and at home while enjoying their meal.